If you combine full-on latex fetishism, vac beds, with kitsch espionage comedy, with Charlie's Angels staring extremely buxom badass babes and you have a film called 'Codename: Diablo'.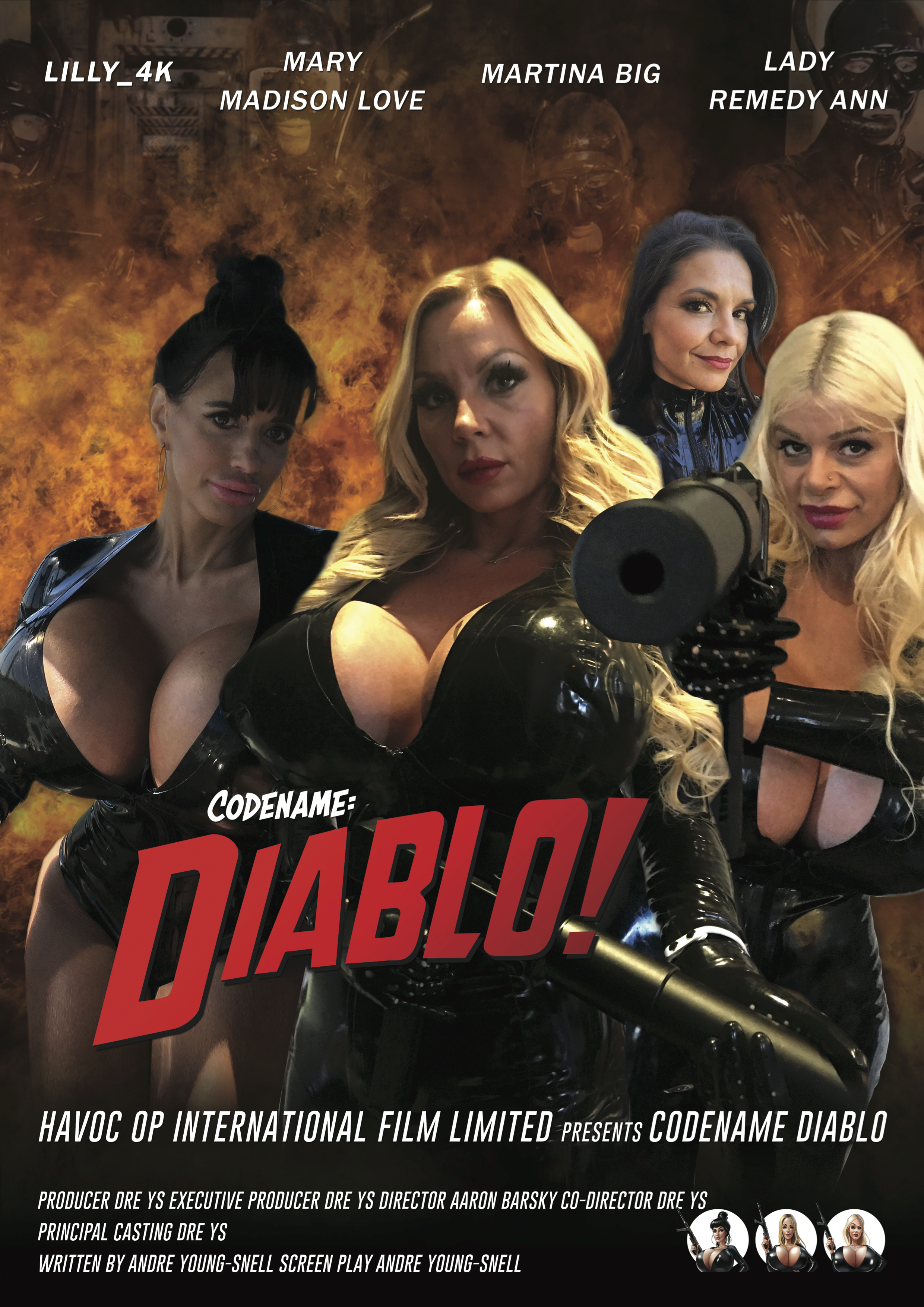 Just released on DVD, the team from Codename Diablo are coming to Rubber Cult with a teaser/trailor preview of the movie.  Plus four the lead actresses; Lilly_4k, Mary Madison, Domina Lady Remedy Ann and Dolly Fox. They will be flying in especially for Rubber Cult on February 17th 2018.
After being fantastically received on red carpet premiers of the film in Hollywood and New York during November. Be prepared for these Russ Meyer-esque 'Supervixen' mega-boobed actresses.  Larger than life and all dressed in super-tight, slick latex, ready to talk to you about rubber and the movie.
"It must be mentioned that "big boobs" are NOT the primary focus of erotica in the film. I'd say it's about 70% latex fetish, 25% big boobs, and 5% "chicks with guns"..I suppose that if latex is your kink, it will be worth your while to actively seek it out if you particularly like seeing people covered in black latex …"
Get your tickets to Rubber Cult now to join us for this exciting London fetish scene premier.
Cynth Icorn and Miss Kim x x
https://www.instagram.com/codenamediablomovie/
https://www.youtube.com/watch?v=oakUcEohAFY
https://www.facebook.com/CodenameDiablo/