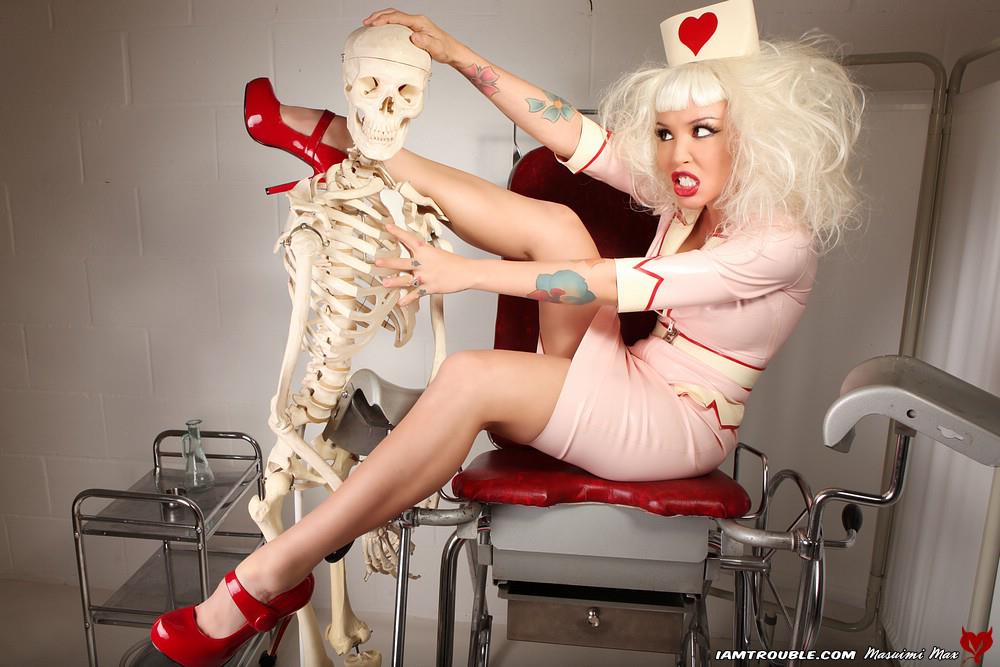 Masuimi Max is one of the top fetish models of all times. Her success in the industry since 1990's has paved the way for so many other models and her influence is obvious.
The story of her success is down to hard work, talent and determination. Masuimi's list of credits is so vast, with over 100 magazine covers and many more features, music videos, TV shows and movies. Masuimi's modelling is vibrant, exciting and she's incredibly good fun to be around, funny as hell, and full of great stories.
Masuimi Max is one of the best-loved fetish models and performance artist of the world. Her latex images are iconic and we know she has a vast collection of rubber clothes.
Married to a Londoner Morat, they visit the UK all the time. We just need to get her to Rubber Cult. If we had the budget she would be our first choice, as she can do amazing things with her body – she's a contortionist, which always looks great when fully clad in latex.
Photo by Morat Photography Wearing Anatomic Bomb nurses dress.
https://twitter.com/masuimimax
https://www.instagram.com/masuimimax
https://www.facebook.com/MasuimiMax
Miss Kim & Cynth Icorn x x