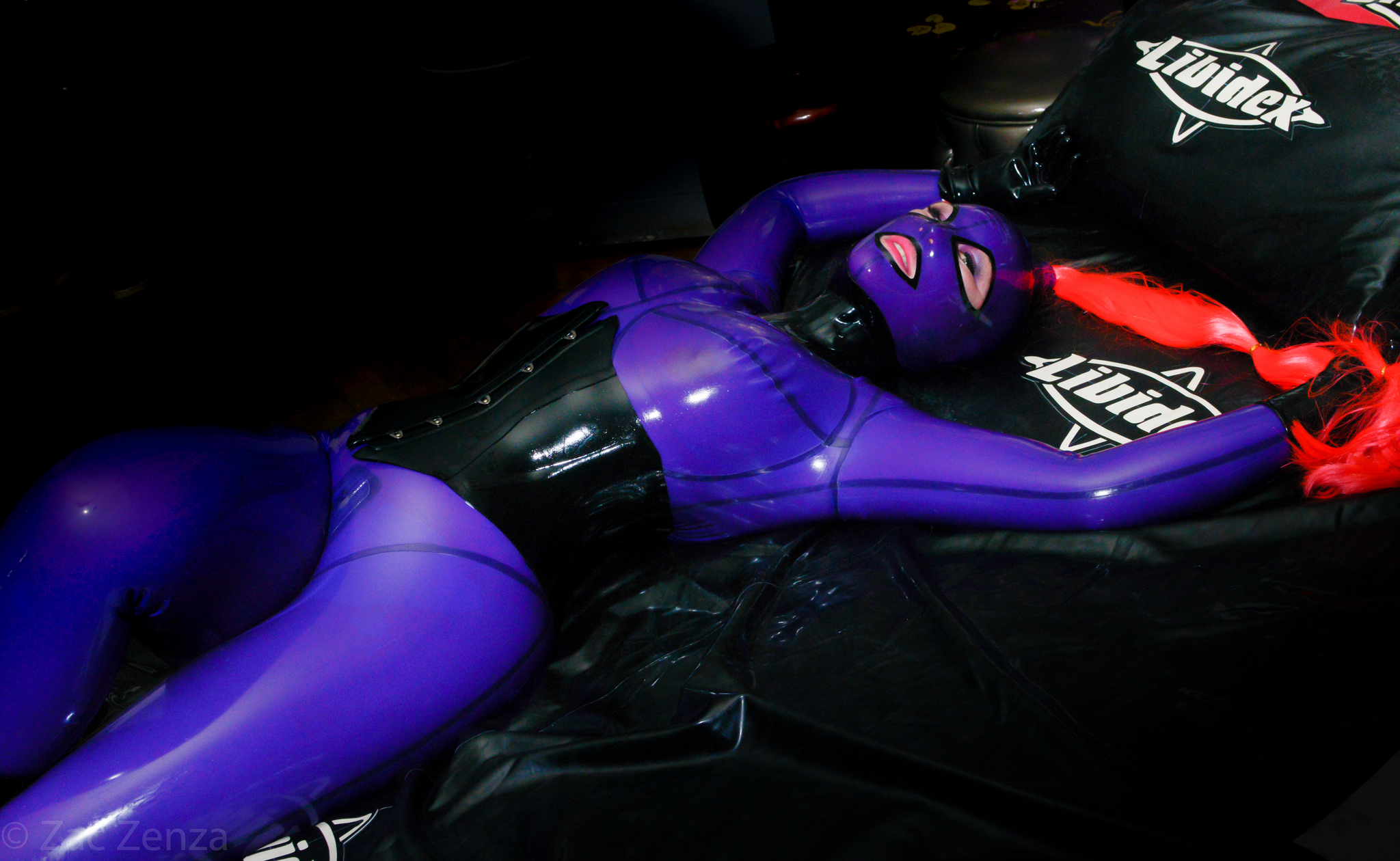 Latex lovers come and indulge yourselves and get lost in layers of latex in our Libidex latex lounge!
Try our sleep sack and straight jacket from Libidex. This is the place to try some of their exciting new rubber bondage designs. Our lovely Cult helpers ready to assist you as you slide inside.
Buy your tickets and join us for a night of full-on fetish.
Cynth Icorn and Miss Kim x x